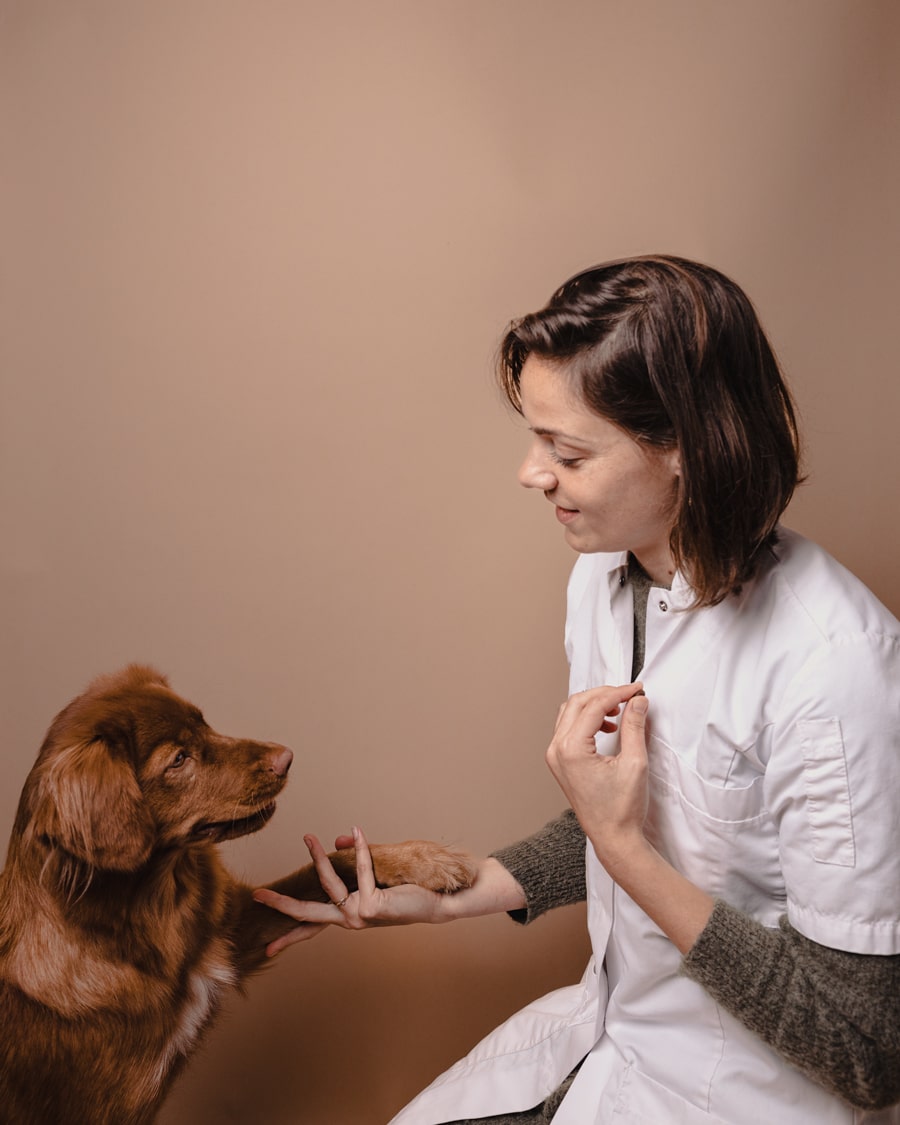 My name is Renske,
For as long as I can remember I wanted to be a veterinarian and  never doubted for a moment.
As a child I always came home with every possible animal.. including spiders and frogs!
It could never be crazy enough for me because I thought all animals were super interesting.
After much nagging, my parents gave me a dog on my eighth birthday: Bert, a Cairn Terrier.
Just like Mechteld, I followed my studies in veterinary medicine in Ghent, Belgium. During this study I walked dogs in my spare time from the shelter in Ghent and did an internship with a sheep farmer to help birthing the lambs. Besides studying, working with animals really remained my hobby.
After my studies I made several observations in the country. From 2016 to July 2021 I worked in Uithoorn in a well-equipped veterinary practice with many possibilities. During this period I successfully completed a dentistry course and studied the technique for laparoscopic sterilization.
What I like so much about Veterinary Clinic Duivendrecht is the homely atmosphere, we care about how everyone is feeling and have extensive research possibilities.
I am extremely proud of our team that wants to run fast for every individual and continues to learn in order to offer the best research opportunities.