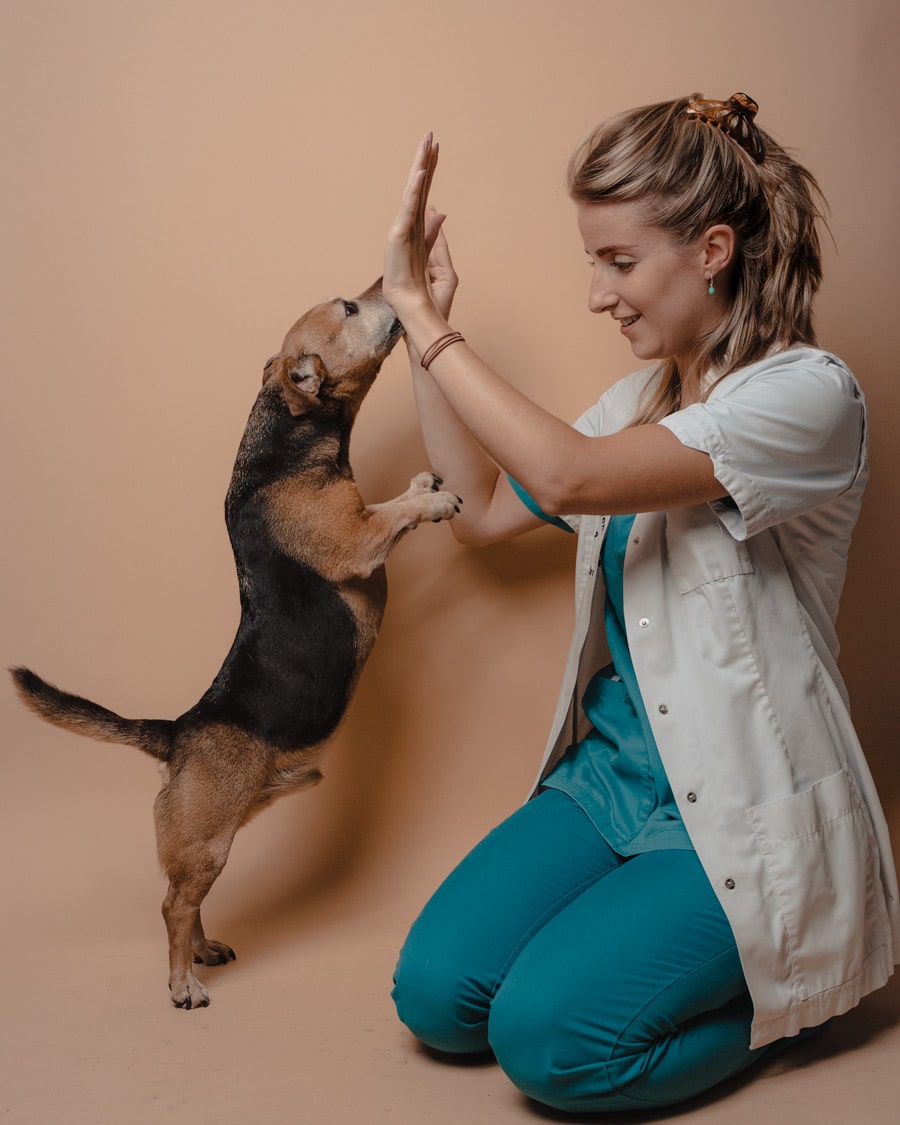 My name is Merel,
As a little girl you could always find me at the petting zoo or with a found animal to save it and find a new owner… in the end I almost always became the new owner myself, haha. Fortunately, they never minded at home either.
As I grew older, love turned to my great friend; my KWPN-er. When I'm not at the practice, I can also be found in or around the stables of my noble friend. I did the accelerated Paraveterinary veterinary assistant training, during my training I did an internship for about a year and a half in four different veterinary practices and gained a lot of experience.
In 2018 I completed a weight loss program with my own dog Diesel. Diesel had become too heavy and was in a reduced condition. Since Diesel lost weight, he is fit again and he seems happier.
This experience has allowed me to expand my knowledge of dietary nutrition for various ailments and become a nutritional consultant.
It is my motivation to see animals recover after a suitable diet for their condition.
If I have built up a bond with the animal and the owner: Then in my free time I can even be happy about the successes we have achieved together. It remains special to share the happiness of losing weight with you!
And I understand exactly what an owner goes through, because I've been through it myself!