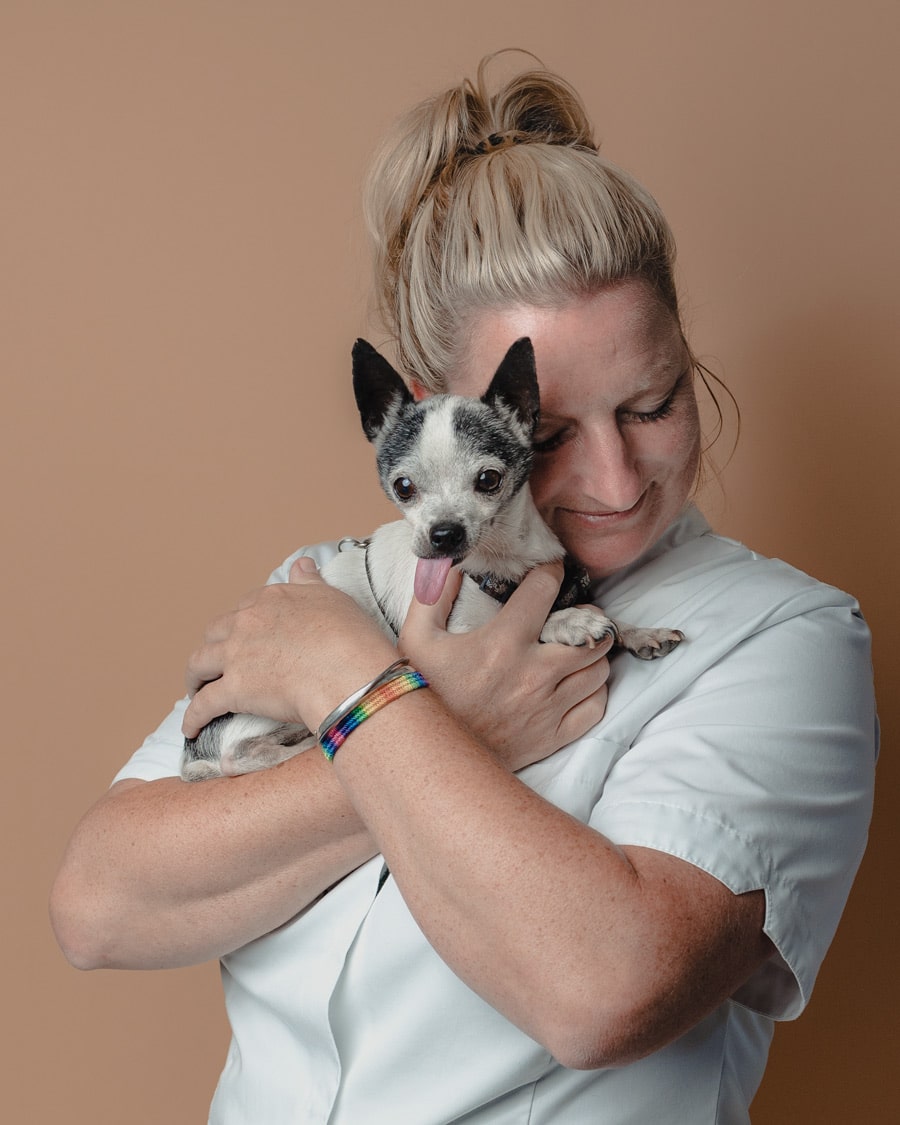 My name is Inge Pernot,
As a small child you could often find me in the meadow with my grandfather and grandmother to help take care of the animals: sheep, geese and chickens on their farm in Posterholt, Limburg.
If I couldn't be found there: Then there was also a chance that my parents lost me again because I was cuddling with a German Shepherd who was not really known for his friendliness but made an exception for me.
For as long as I can remember it has been: Where Inge is, there are animals and where there are animals, Inge is.
I myself grew up with a Chow Chow named Bigger and Kleine Swabber our Malteser Leeuwtje. Special to me was Pita, the ring-necked parakeet. We also always had guinea pigs and rabbits in and around the house.
Naturally, my first part-time job was at a pet shop: Although I couldn't stand animals being sold as a product. This resulted in me taking a rabbit back to my parents' house because otherwise it would go back to the supplier and end up as snake food. Finally after 'talking like Brugman' my parents allowed me to keep the rabbit: I affectionately called him Guinness.
In 2004 I graduated as a Paraveterinary veterinary assistant at the Groenhorst College in Barneveld and worked at Veterinary Clinic Duivendrecht: First together with Zbyszek Barczyk where I could assist the blind until his well-deserved retirement. Glad we're still friends!
In 2009 I participated in a sterilization / castration project together with the Bosnian Dog Shelter Foundation. For two weeks we worked hard to castrate and sterilize as many stray dogs and cats as possible in order to contain the stray animal problem there.
At home I have two daughters who are equally fond of animals. It touches me that this love for animals is contagious to them.
We are now working with a new and larger team. At first I found that very exciting, but in the end it turned out to be especially cozy and in a new guise: It remains my familiar workplace with the well-known sweet patients, but with more nice colleagues and I am very grateful for that.