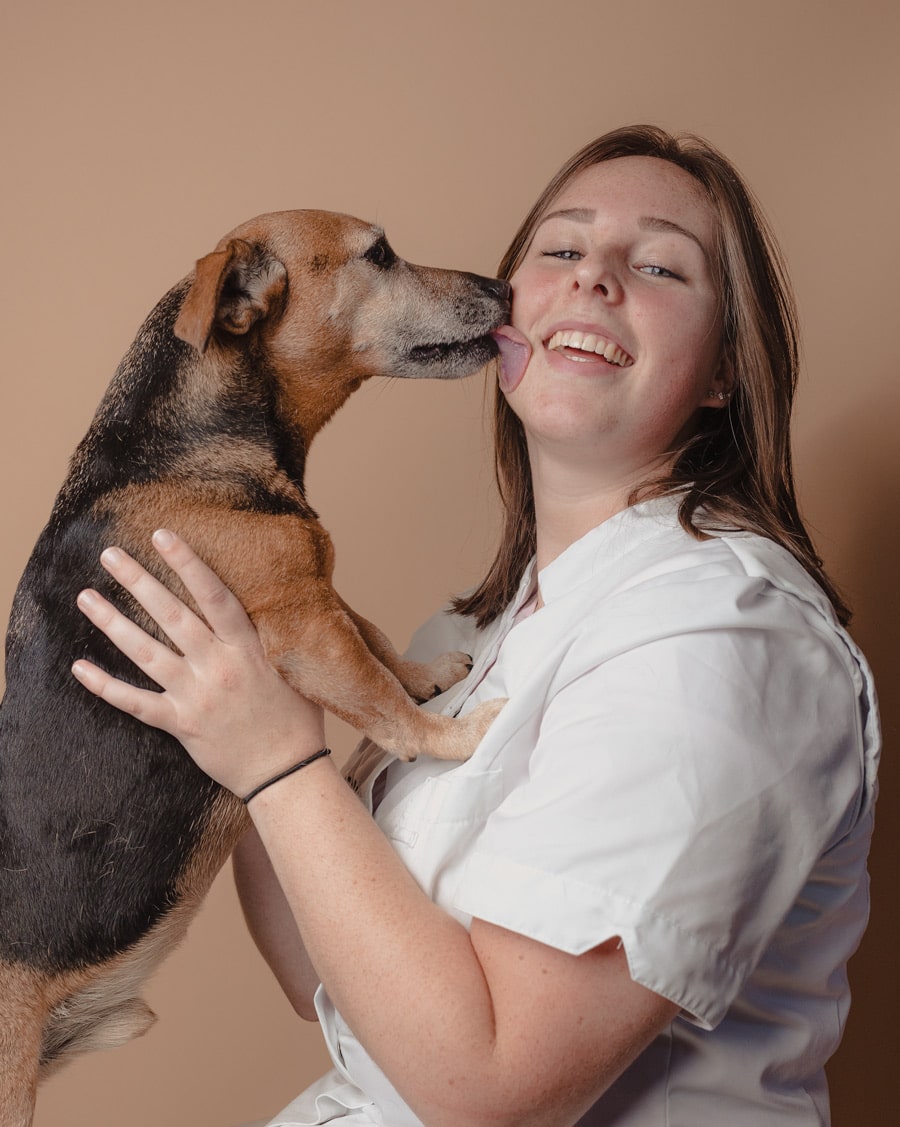 My name is Crissy,
As a child I was always good with animals. We had two dogs at home that I was always playing with and that I walked regularly. I also had two bunnies.
I got my first rabbit when I was six years old, Flappie. That rabbit eventually lived to be nine years old and was therefore a large part of my childhood. It was very sad when this rabbit died when I was fifteen years old.
Despite my love for animals, I kept looking for what I wanted to become..
Until my parents said why don't you become a Paraveterinary vet assistant? And suddenly it clicked.
At the Wellant College in Aalsmeer I followed the four-year training as Paraveterinary Veterinary Assistant and I graduated in May 2022
I really like being a paraveterinary because it is very diverse, every day is different. You don't have to do the same thing every day.
I have a passion for operations and find assisting with it very interesting.
It gives me a good feeling when an exciting operation ends with a fizzle!
I started at Veterinary Clinic Duivendrecht as an intern and loved it so much that I never left! This practice is a warm bath for me where I can continue learning endlessly.